Exclusive, High end, Luxurious-A place to call home
Whether it be a simple housing complex or one of Japan's luxury apartments, the use of building materials, the varied colour schemes and the changing urban lifestyles are all continuously evolving.
Within these a few projects are truly exceptional, bringing together highly skilled architects and accomplished developers who, working in coveted locales create exclusive, high end, luxury apartments.
These spaces created as modern architectural masterpieces must masterfully and appropriately negotiate the intimate relationship between the users and their home, combining sophisticated and elegant furniture, fittings and artwork while creating lighting schemes that meet both the daily needs of the user as well as allowing for moments of grandeur and wonder.
Whether one sees one's apartment as hearth and home, or as a vital element in one's investment portfolio, New Plan Building crafts universal yet sophisticated designs that won't lose their luster over time.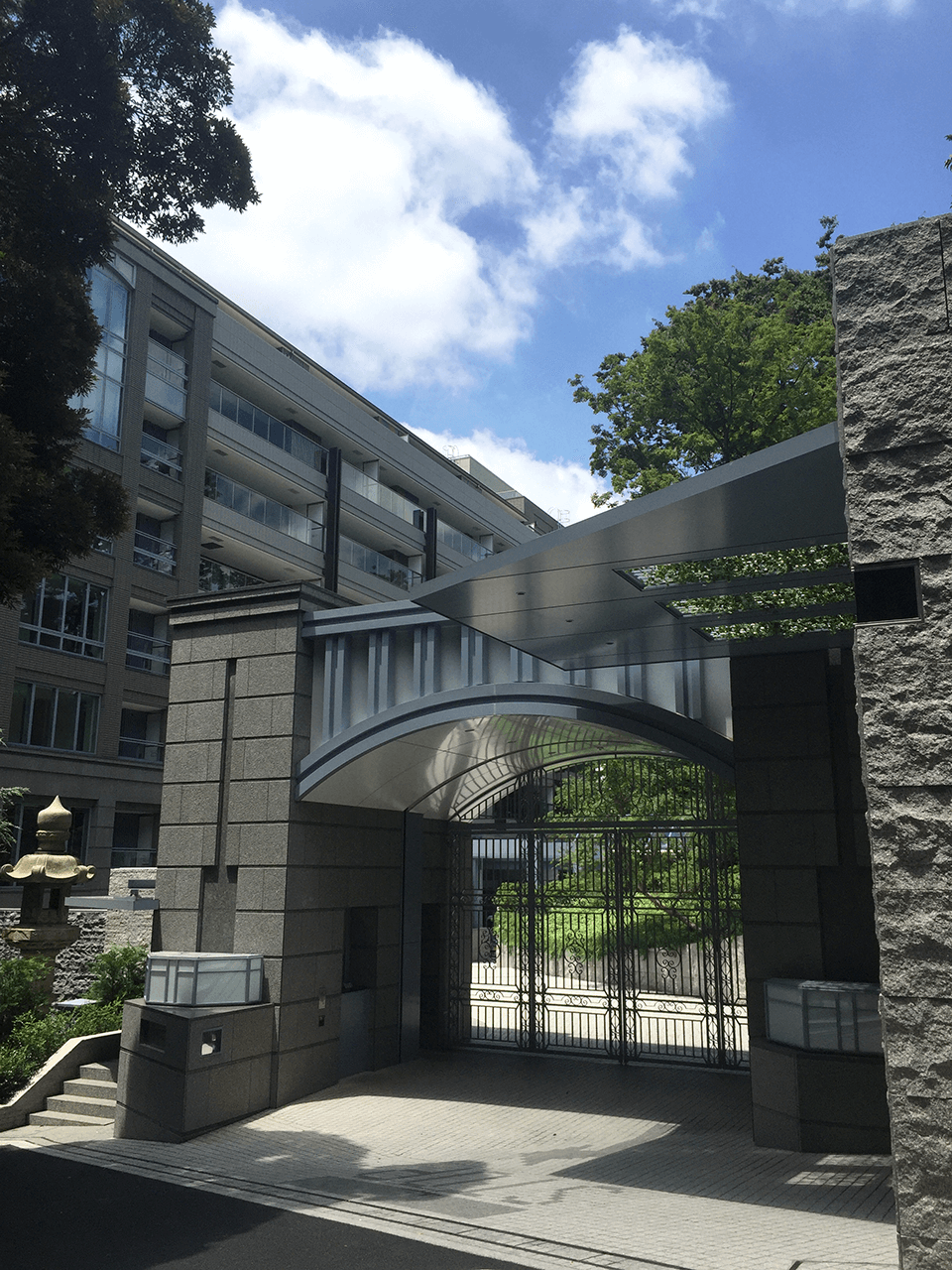 Completed luxury apartment renovations (as of May 2016)
Roppongi-Akasaka Area
THE ROPPONGI TOKYO 12 apts.
Park Court Toranomon Atago Tower 1 apt.
Park Court Akasaka The Tower 10 apts.
Park Court Roppongi Hill Top 3 apts.
THE WESTMINSTER ROPPONGI 2 apts.
Ark Hills Sengokuyama Residence 2 apts.
Roppongi Hills Residence 1 apt.
Wellith Tower Atago Toranomon 1 apt.
Park Mansion Roppongi 2 apts.
Akasaka Tower Residence Top of the Hill 2 apts.
Park Mansion Akasaka Hikawazaka 1 apt.
Foretseine Akasaka Hikawacho 1 apt.
Shiodome-Toyosu Area
City Front Tower 2 apts.
Tokyo Twin Parks 1 apt.
Skyz Tower & Garden 1 apt.
Urban Dock Park City Toyosu 1 apt.
Hiroo-Ebisu Area
Hiroo Garden Forest 3 apts.
Hiroo Garden Hills (excluding South Hill) 173 apts.
Hiroo Garden Hills South Hill 51 apts. 
Diana Garden Hiroo 2 apts.
Daikanyama Address The Annex 1 apt.
Ebisu Garden Terrace Ichibankan 5 apts.
Aoyama-Shibuya Area
Aoyama Park Tower 2 apts.
Minami Aoyama Terrace Tokiwamatsu Forest 2 apts.
Bliss Beige Jingumae 1 apt.
D'Granse Minami Aoyama HIVALLY 1 apt.
Park Court Jingumae 5 apts.
Park Court Shibuya Oyamacho The Plane 15 apts.
Century Forest 1 apt.
Azabu-Shirokane Area
Motoazabu Hills Forest Tower 1 apt.
Park Homes Minami Azabu The Residence 1 apt.
The House Minami Azabu 2 apts.
Park Mansion Minami Azabu 2 apts.
City Tower Azabu-Juban 1 apt.
Park Court Azabu-Juban The Tower 2 apts.
Park Mansion Shirokanedai IV 1 apt.
Park Mansion Shirokanedai V 1 apt.
Shirokane Tower 3 apts. 
Azabu Kasumicho Park Mansion 2 apts.
Park Mansion Mita Hyugazaka 2 apts.
Park Mansion Mita Tsunamachi The Forest 2 apts.
Bancho Kojimachi Area
Grand Hills Ichibancho 1 apt.
Sanbancho Park Terrace Ouen 1 apt.
Meguro-Shinagawa Area
Park City Osaki The Tower 2 apts.
Park Tower GranSky 1 apt.
Setagaya-Suginami Area
Fukazawa House 1 apt.
La Corda Tsurumaki Garden Court 2 apts.  
Park City Hamadayama 22 apts.
Park Homes Hamadayama Yonchome 1 apt.
Park City Seijo 1 apt.
Yokohama Area
Minatomirai Mid Square The Tower Residence 1 apt.
Yokohama Momijizaka Residence Nibankan 1 apt.